Community Developmental Disabilities Program
Community Developmental Disabilities Program
Mission: To support people with diverse needs in all stages of life, to pursue their dreams through self-advocacy and supported decision making, to live the life they choose.

Vision: Live the life you want to live as a valued member of community.

Values: Respect, Equity, Compassion, Quality, Determination

We strive to provide a responsive, cooperative lifespan delivery system of support, training, care, monitoring, protection and crisis response for persons with developmental disabilities and their families. Services are designed to maximize opportunities for self-determination and self-sufficiency.
We value integration, independence and productivity, providing a range of services for eligible individuals and their families, including case management, person-centered planning, coordination of services, monitoring for quality assurance, protective services, community-based residential and employment services, as well as foster care and crisis resources.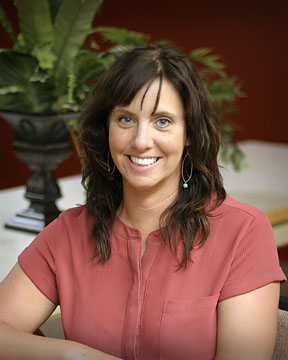 Amy Powell
Program Manager, Community
Developmental Disabilities Program
Services Coordination
Assessment of support needs.
Design and implementation of person centered support plans to meet the needs for each client enrolled in services.
Authorization of services for adults and children who meet eligibility criteria.
Provide frequent monitoring of service providers to ensure quality care and supports for each individual, in healthy and safe environments.
Employment
Provide eligible adults with developmental disabilities the opportunity for supported employment services in community settings.
Adult Protective Services
Respond to all allegations of abuse and neglect by providing protective services and investigation.
Provide crisis response and services for individuals in crisis including behavior consultation, respite, and comprehensive placement, if necessary.
Support Services Brokerage
Refer eligible adults, who live in the community, to a local support services brokerage where they can choose various service possibilities based on a person centered planning process completed by an assigned personal agent.
Brokerage services might include in-home supports, respite, community inclusion, supported living, skills training, and employment.
Family Support
Family Support services assist families to plan and develop supports necessary for their children with developmental disabilities to live at home. These services may include financial assistance to purchase individualized supports, such as specialized equipment, consultation, training, and respite.
Contracted Providers
New Directions Northwest has a rich history of partnering with various local community minded providers who offer 24-hour residential services, employment services, supported living, and respite services. In addition, we license, certify, and monitor foster homes for both children and adults with developmental disabilities.
Developmental Disabilities Services
This program promotes the independence, integration, and productivity of the citizens of Baker County through an array of services.
Please call (541) 523-8366 with questions about our developmental disabilities services or to schedule an appointment.