Medical Detox and Crisis Stabilization
Here, in beautiful Baker City, Oregon, we at Recovery Village Center understand that there are times when life becomes very hard to cope with.
For those experiencing an acute psychiatric crisis, Recovery Village Center offers a safe alternative to an inpatient hospital. The voluntary program is designed to stabilize the current crisis, identify goals and develop a community support plan that will promote ongoing recovery after discharge.
Recovery Village Center also understands that addiction to alcohol and drugs are diseases that affect all aspects of your life.
Recovery Village Center aims to break the cycle of addition by providing an inpatient medical detox that eases the discomforts and cravings of withdrawal symptoms. .
In this, the first step toward recovery, you'll be in a medically supervised environment with a highly trained staff that is focused on you. In addition to being medically and safely detoxed, you will be attending individual and group therapy as you prepare for the next step in your recovery.
To inquire and gain information on Crisis Respite Stabilization, please contact our crisis team at 541-519-7126.
To inquire or make a referral for medical detox, please contact us at 541-406-4363.
Send email inquires to: intakedetox@ndninc.org
Recovery Village Center - Crisis Respite Program
Recovery Village Center – Crisis Respite is a 5-bed program that serves adults with a mental health diagnosis, who are having thoughts of harming themselves, harming others or the inability to provide for their basic needs due to their mental health diagnosis. This program is a voluntary, short term stabilization center that can assist individuals with medication management, emotional regulation, coordination of care and continued support to work with family and other supports to assist with a safe transition back into the community.
Each individual has their own private room during their stay. Individuals can socialize, watch TV, play games, do art work or read in a common area. Residents are also encouraged to participate in staff led skills/support groups offered throughout the day.
While at Recovery Village Center, individuals meet with a Psychiatric Nurse Practitioner each day and mental health providers that offer support, counseling and skill building.
Individuals who are admitted into Recovery Village Center are screened and evaluated by NDN crisis staff for appropriate placement and pre-authorization for payment by their insurance provider (most Medicaid plans cover this type of stay). Medicare and other 3rd party providers do not typically cover this type of stay, therefore, payment agreements need to be made between NDN and the individual or their family prior to admittance.
The length of stay for an individual cannot exceed 30 days. Individuals are continually re-evaluated for medical necessity and new authorization is obtained on a weekly basis. A typical length of stay ranges between 3 to 7 days.
For evaluation or referral to our respite center, contact our crisis team at 541-519-7126
Recovery Village Center - Medical Detox
Recovery Village Center – Medical Detox is an 10 bed program that serves adults who need assistance with detoxification from one or more substances prior to entering a Residential program. This is a voluntary program and the focus is management of symptoms during detoxification.
The program has licensed medical professional (LMP) oversight and the individual meets with a Psychiatric Mental Health Nurse Practitioner every day who assists with Medication Assisted Treatment [MAT]. Depending upon the substance, individual treatment plans are implemented, with treatment based upon symptomology and client response.
Individuals are referred through the New Directions Northwest intake process. Individuals must have a completed ASAM by a certified drug and alcohol provider within the last week. The ASAM must result in a 3.7 level of care and have medical clearance prior to review of the referral. When an individual is deemed appropriate for medical detox level of care, they will be contacted and scheduled for admission to the Medical Detox program. Prior to admission, the client must have a negative COVID test [within 72 hours of admission]. The client must be hemodynamically stable [laboratory results] and ready to begin their journey to recovery. Depending upon symptom management, length of stay is typically 3 to 7 days followed by a Residential Treatment Program to complete their recovery from substance abuse/usage.
For evaluation or referral to our Medical Detox Program, Contact our Intake staff at 541-406-4363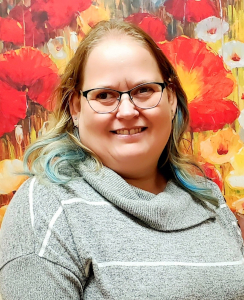 April Williamson
Nurse Supervisor, Recovery Village Center