Baker House Residential Program - Women
Baker House Women's facility is a 24-bed women only, 90-day residential facility. We also have two Level III, 2-D clinically monitored social withdrawal management beds for individuals as they take their first steps into recovery. We are not able to offer clinically monitored withdrawal management from opiates or alcohol.
The outside activity area is partially fenced to provide privacy. Smoking is allowed during scheduled breaks for those of legal age. Vaping is not allowed. Visit times (pre-scheduled and pre-approved only) are from 9:30 AM to 11 AM and 1 PM to 4 PM Sundays. There are no blackout periods for visitation upon arrival.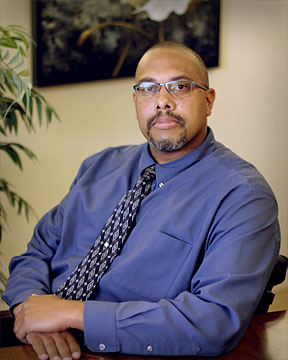 Anthony Washington, CADC III, MAC
Maker House Men's / Women's Program Director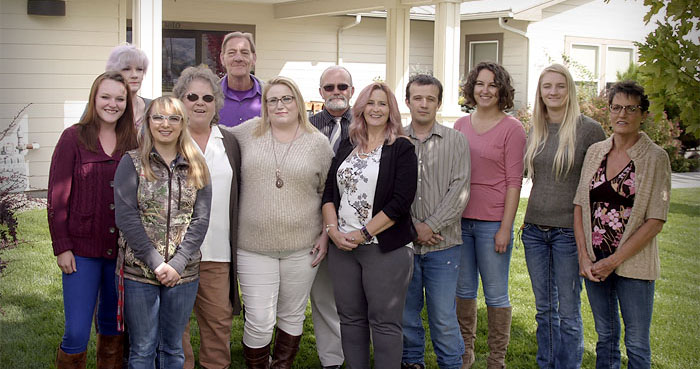 Baker House (Women) Staff
Our Philosophy
Treatment at Baker House is very individualized and client centered. This program works hard with each individual to find the inner strength and motivation to make changes for a better life with goals, hopes, and dreams.
Staff is caring and dedicated to the process of helping individuals change their behaviors and learn the skills to be successful when they return to their families and communities.
Treatment here stresses changes in thinking and behavior that come from acceptance of personal responsibility for one's own recovery. You will learn about alcoholism and addiction, identifying how drinking and using drugs has affected all aspects of life, finding ways to repair some of the damage, discover ways to remain clean and sober to stop the cycle of addiction, and minimize the effects it will have on your families.
The program involves evidenced based practices with an emphasis on:
Stages of change, motivational enhancement, cognitive behavioral change, relapse prevention planning, and individual, group, and family counseling.
We work with co-occurring disorders and individuals in the criminal justice system.
Many of our individuals are mothers whose children are temporarily in the custody of DHS and therefore, we are willing to become a part of that multidisciplinary team.
Activities
Baker House is known for providing activities that incorporate learning about life. We encourage healthy leisure activities and provide outings that include hiking, fishing,shopping, walking, cooking, and local community activities.
Church services are available on Sundays. Exercise equipment is onsite. Many of our activities are built around practicing social skills, budgeting, and effective communication. Our clients also provide service projects to the community to learn how to give back and be a part of community living.
If an individual is looking for community service hours we will assist them in finding an opportunity outside of their treatment hours.
A typical day in the Baker House
6 AM - Wake Up
7 AM - Breakfast
8 AM - Classes
12 PM - Lunch
5:30 PM Dinner
10 PM - Bed - 11 PM on Weekends
Therapy and Activities
Daily classes use an evidence-based group format, rotating through the following material:
Relapse Prevention
Irrational / Criminal Thinking
Steps to Responsible Thinking
Independent Living Skills
Seeking Safety
Smoking Cessation
Art Expression with Recovery Skills
Domestic Abuse
Boundaries
Responsible Thinking
Process
Matrix
Peer Evaluation
Trauma
Anger Management
Living In Balance
Coping Skills (DBT)
Assertiveness
Team Building
12-step Education
Mental health services are also provided on site with ability to offer psychiatric assessment and medication management, individual and family therapy as needed.
Individuals meet with their primary drug and alcohol counselor a minimum of once a week.