STRENGTH doesn't come
from what you can do,
it comes from OVERCOMING things
you once thought you COULDN'T.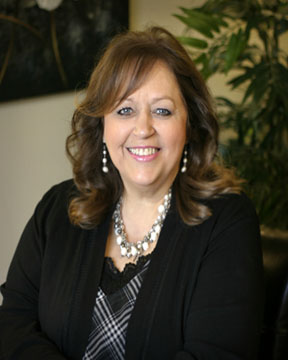 New Directions Northwest Inc. is committed to providing quality services for Baker County residents that protect and promote a healthy lifestyle improving upon each individual's well-being. Our residential treatment programs serve individuals throughout the state of Oregon. It is our hope that you will find us to be welcoming, accepting, and helpful on your road to recovery.
We believe that recovery is a process and all people can succeed in overcoming their personal challenges faced in this life. It is essential to first become fully aware and honest with yourself as you begin making changes to your life, don't be afraid of change! You will find that our staff is supportive and want to help you! You are not alone. Ultimately, motivation for change comes from within yourself. If you reach out and trust them they will walk side by side as you seek out help.
Our commitment to you is lifelong. We all have trials in life, the important thing is to have the courage to do what is best for you. There is nothing better than to see an individual or family go through the process and find hope again. We would like to encourage you to move forward in faith, trust in the process, and acknowledge your fears. You only fail if you quit! Never give up, tomorrow can be better than today.
New Directions Northwest offers some of the finest programming for adults and children and we encourage families to become involved in the treatment of their loved one, whenever possible.
We are firm believers in including behavioral health as a component of educational success for all children ages 0-18. In order for our youth to be successful learners at home and at school, they need to be in safe environments, have shelter, food and the ability to focus. This includes the child's mental health as well. If a child cannot function mentally, the child will not be successful educationally. Our work is paramount to the success of early learners and thus their success later in life.
Our agency recognizes the difficulty that individuals may experience finding their way back on a path after living with addictions, mental health challenges, developmental disabilities or serving time in the correctional system.
With the passage of the Healthcare Transformation bill in 2011 came newly prescribed models of care that are patient-centered and team focused. The expectation is improved coordination of services between primary care, mental health, dental, and alcohol and drug treatment providers with a focus on prevention, chronic illness management, and person-centered care. Coordinated Care Organizations (CCOs) now contract with the state to manage funding of care for the Oregon Health Plan - Medicaid population and have defined the goal of the Triple Aim: improving access; improving outcomes and reducing costs. Funding for services is now based on measures and outcomes.
Changes to the Affordable Care Act enabled more individuals to be eligible for the Oregon Health Plan. We are embracing these changes and utilizing this opportunity to enhance our service program and delivery system. It is more important now, than ever, to collaborate with partnering agencies, Schools, Public Health, Community Corrections, Hospital, Primary Health Care Homes, HHS/DHS and Law Enforcement. We are working with several agency partners and the CCOs to develop an integrated Primary Care and Behavioral Health Care within the Clinics with the objective of defragmenting the system and improving outcomes for individuals needing our services. To further this goal, we are embedding a Mental Health Counselor in the Schools and offering co-occurring services to individuals needing both the mental health and addictions substance abuse services.
On July 1, 2014 New Directions Northwest Inc. was granted the contract from Baker County to become the new Community Mental Health Program (CMHP). NDN has multiple programs: Baker House Men's Residential Treatment, Baker House Women's Residential Treatment, Recovery Village Center, Powder River Correctional Facility Alternative Incarceration Program, Outpatient Based Opioid Treatment, Medicated Assisted Treatment, and the Community Developmental Disabilities Program.
New Directions Northwest has been designed to optimize efficient and effective service delivery, increase collaboration with all Community Partners and ultimately, improve experiences and outcomes for those accessing our services. Services are grouped in clusters where natural linkages occur for the provision of coordinated, integrated, and comprehensive care that utilizes and naturally inspires a multidisciplinary team approach. Our goal is to not simply be co-housed but to become more integrated with those community partners and agencies with whom we have common customers that utilize our shared services. We will continue to work closely with our other partners throughout the community. The assessments of our community partners and the process of improved collaboration are both a dynamic and evolving process.
This is an exciting time; a time of great change in Baker County and a challenge. We are thankful for this opportunity.