Recovery Village offers six-month residential treatment for parents and expectant mothers who choose to bring a child between birth and six years old.
The open living area includes a large family room, dining room, kitchen, and laundry room. Classes are held in the group rooms, and at times the family room, and day care. The outside grounds are fenced to provide privacy and safety.
There is a stand-alone building where "Curves" equipment is available for use. Co-sleeping is not allowed. Parents and children are supplied their own bed and bedding. Visit times (pre-scheduled and pre-approved only) are from 11 AM to 5 PM Saturdays and Sundays. There are no blackout periods for visitation upon arrival. Smoking is allowed during specified breaks for those of legal age.
"I don't know that I would have found support
like I found it here."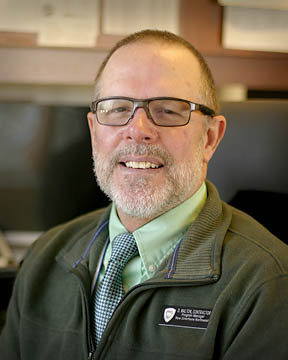 Program Director, Powder River Alternative Incarceration Program
On-site, DHS day care is offered during the treatment day from 8:30AM to 4:00 PM. Parents will help in day care as an opportunity for skill building on a rotating basis. Children are referred to Early Intervention, and WIC as needed. We also partner with Head Start and the Baker 5J school district for school aged children
Recovery Village provides a special approach sensitive to the unique needs of those parentswho are recovering from dependency.  We stress the necessity to change thinking and behavior and the acceptance of personal responsibility for one's own recovery.  You will learn about addiction, identifying how using has affected all aspects of life, find ways to repair some of the damage, discover ways to remain clean and sober to stop the cycle of addiction, and minimize the effects it will have on the children.
This program works hard with each individual to find the inner strength and motivation to make changes for a better life with goals, hopes, and dreams.
We go shopping, take long walks, go to the park, hiking, sledding, swimming and engage in community activities.  Many of our activities are built around practicing social skills, budgeting, and effective communication.  Church services are offered offsite on Sundays.  Extracurricular programs are offered through our community arts program.  Activities are seasonal and as available.  We may assist in finding community service hours outside of treatment, if needed.
A typical day at Recovery Village
Recovery Village has 4 CADCs and 2 QMHAs providing drug and alcohol groups daily from 9AM to 4PM each day. Residents will meet with their drug and alcohol counselor a minimum of once a week. Children go to daycare during groups.
Daily classes use an evidence-based group format, rotating through the following material:
Wellness Stages of Change
Drug and Alcohol Education
Mental health services are also provided on site offering psychiatric assessment and medication management, with individual and family therapy as needed. Mental health groups offered include DBT, Seeking Safety, and Trauma groups.
"The biggest impact is having a second chance at being a mom."
"It is really nice being able to have my baby with me."
"New Directions' six-month program stood out to me."
"It works if you work it…so come get it! It's awesome…recovery is awesome."
"I want to be a foster parent, so I can be there for the children of addicts."
"When I got to Recovery Village, I was deep into a Fentanyl addiction.  My daughter was 7 months old, I'd moved ten times in two years—no car, lost my job for theft, wasn't DHS involved (yet), and I was hopeless. Recovery Village provided a safe, healthy home where I could both have my daughter and be sober while working toward a better life.
At first, I was very apprehensive about being in a long-term program, but I quickly realized that nothing but benefits come from this treatment center.  Every day I learned something new about myself, my parenting, my addiction, and many, many tools to help prepare myself to cope with a life in recovery.
This was the hardest thing I've ever done, but it was the most rewarding six months of my entire life.  If you get the chance to come to Recovery Village, take it, because everyone is worth it and everyone deserves to live a happy, sober life with their babies."